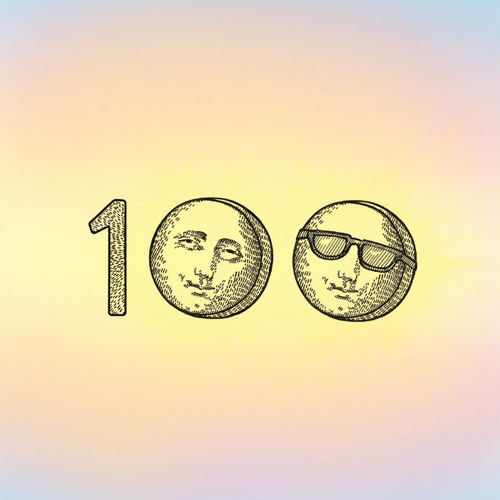 A
Community, passion and love: that is what Mister Saturday Night is made of. Based on what a real party is primarily about (a group of friends having fun together), Eamon Harkin and Justin Carter have created one the best nights in New York right now. Read how they achieved this and experience it yourself with this 2 hours mix recorded for their 100th party last year. Welcome home.
Hi friends !
This post marks the return of a city: New York. Not only does it return on this blog (see my fourth article about Nicolas 'the wizard' Jaar here), but also on the global map of electronic music and clubbing. Some would say it never left it; and some would be right. But you've got to admit that for the last 5 years or so, focus has mainly (if not exclusively) been made on Berlin – at least from a french and say european point of view. Today it feels like things are changing a bit, and New York finally gets back in the light as it always deserved. The reference website for all things electronic residentadvisor has recently produced a short film about the hidden struggle that new yorker producers and artists face against the constant gentrification of their city. It features some of the Big Apple key players in its electronic music scene, and I recommend you check it out. The Mister Saturday Night duo makes an appearance.
ResidentAdvisor: Real Scenes: New York. MSN is on at 8'10"
Now I could go on to tell you about the rich history of New York nightlife but I just won't (at least for this post.. ). Let's focus on Mister Saturday Night. "Mister Saturday Night" is a series of parties started in early 2009, in New York, by two guys: Eamon Harkin and Justin Carter. It first took place on saturday nights, and after two years they launched the outdoor 'Mister Sunday' parties, held on sundays afternoon during the summer. They are now running in their 4th year, and have gained quite a recognition as party throwers in New York City. I'll first talk about their ethos because I think it is quite fantastic (yet so simple and natural when you think about it), and then talk about the mix.
Their conception of a party can be  put down to one simple word: community. The whole MSN spirit truly revolves around this: it is not only a series of nights regularly held somewhere, it is about everything and every tiny bit of it: the place as much as the production put in it, the people who turn in, the staff (bartenders, doormen) and of course the music. It is a whole, an overall shared, hand-to-hand experience. In their vision, Eamon and Justin aim to establish a relationship with the people: they really care about them having a good time, enjoying themselves, feeling at home. In their residentadvisor Exchange (an hour-long recorded interview), they say that they're on a mission to bring people together, in a feel-good atmosphere, with a friendly vibe, hence creating a real community. The best parties are always those when you are with all your friends, aren't they. It almost feels like the music is secondary, as their most important goal is to make sure that people have fun.
They just love throwing parties. (and that track is Ragysh by Todd Terje, I know you were wondering)
That is why their parties are not especially for the heads, it is for everybody: people sometimes bring their kids on sundays afternoon ! I think it stresses what a party is really about: people enjoying themselves together, in a certain place, at a certain time. To me, the Mister Saturday Night guys are true craftsmen in their field: because they get involved so deeply in every detail of their parties, because they genuinely care about the people, because they are totally dedicated to it. I think it all comes down to another word: passion. They sincerely love New York nightlife and devote their time to making it better.
Today, the former Do-It-Yourself parties are a well-oiled machine attracting many people and filling up venues quickly; but the spirit remains the same. And the music policy is a key component of its success. Eamon and Justin are not exclusive: they play virtually everything that is danceable to, from raw and dark techno to house, funk and disco. They try to appeal to everyone, to make people discover new music. They take this very diverse music policy from their influences: Eamon Harkin (originally from Northern Ireland, studied in London before moving to New York) used to go a lot to Trash, a London club night where Erol Alkan had a residency. He also went a lot to the Optimo (Espacio) nights at the Sub Club in Glasgow (see my two first posts here; more about Optimo later on this blog); Erol Alkan and the Optimo duo being recognized for their eclectic tastes, playing a broad range of music at their parties. At the same time, on the other side of the Atlantic, Justin Carter went a lot to Body & Soul, the now legendary sunday residency of Danny Krivit, Joe Claussel and François K., all of them playing a "wide variety of different sounds and styles, new or old" (Body & Soul website). So it is no surprise that Harkin and Carter go so well together musically: they share the same vision of the dancefloor. Another common point between all those parties and Mister Saturday Night is of course the community they created around them. Being weekly parties, the same faces come back and people get to know each other, in a friendly environnement.
By now you should have quite a good idea of what Mister Saturday Night is about; so let's focus on the music, which is the cement that binds the whole party. This mix was recorded during the 100th Mister party back in July 2012, where Eamon Harkin and Justin Carter played back to back during 6 hours; this is 'only' the last 2 hours and a half. How to describe it ? Well, it is in a way the exact musical transcription of the Mister Saturday Night philosophy: a global and contagious feel-good atmosphere, with very eclectic yet awesome tunes that all fit together perfectly (they are more than good DJs). Starting with some dark techno and house (Azari & iii's Manic, a classy remix of a classic Blaze tune by Dennis Ferrer, the tech-housy Tntus by Alden Tyrell), it surely evolves into funk and disco (the incredible mash-up 'I found Morning' – I love this tune so much) and even some old-skool hip-hop from Afrika Bambaataa. Oh, and there is also this moment when a Gorillaz track fades into Modeselektor's Grillwalker (a phenomenal tune). Ooooh yes. And that is only the first hour. The second one is more housy with tracks like Blueprint from KiNK and Neville Watson, the classic and soulful Finally by Kings of Tomorrow, and a smiley Henry Street remix of Major Sea by the ever reliable Johnny D (with Nicky P, here) from New York.  The last haf an hour is a pure delight that starts with the psychedelic Psychotic Photosynthesis by Omar S and its fabulous arpeggios. Italo is not forgotten (the classic Mr. Flagio – Take A Chance) but it is Oni Ayhun that gets the last slot with OAR003-B (the B-side of its third release), a perfect end-of-the-night track, a dreamy techno journey up to stratosphere and back again, something quite magical that brilliantly concludes the mix. Then an unsuspected performance from a Brooklyn drum corps rounds things off, like the final fireworks to a day-long party. Brilliant fun !
Say hi, grab a cocktail, smile and dance:
Sources:
– Mistersaturdaynight.com: the MSN website, complete with an awesome lot of mixes from MSN parties, including their guests – a real and infinite gold mine.
– The Mister Saturday Night label. The guys have started a label a bit more than a year ago, and all five releases (as yet) are killers. Check out Mad Disrespect by Anthony Naples or the amazing Shower Scene from Alex Burkat.
– RA Exchange: the one-hour long interview for ResidentAdvisor, in which they claim the first MSN baby !
– An interview for Time Out New York.
– Another interview for Little White Earbuds (+ amazing mix).
– The Body & Soul website.
One day I'll go to New York and see it for myself. Long lives Mister Saturday Night !